Critical Illness Insurance
Plan wisely. Protect your loved ones.
No Obligation Free Critical Illness Insurance Quotes & Advice
Get a free quote
Critical Illness Insurance
Protect your loved ones.
Free, No-Obligation Critical Illness Insurance Quotes & Advice
Get a free quote
IAE Insure helps you find the right Critical Illness Insurance
We work with the leading insurance providers in the UAE to tailor the right policy for your needs.
WHAT IS CRITICAL ILLNESS?
Critical Illness Insurance protects you and your family if you are diagnosed with a specified illness or medical condition during the term of the policy.
Learn more
SPEAK WITH AN EXPERT
Our fully qualified Critical Illness Insurance advisers provide free no-obligation advice to help identify the right policy for your financial needs.
Request a callback
GET A FREE QUOTE
We can provide you with a free no obligation quote from our internationally renowned Critical Illness Insurance providers.
Start Your Quote
If you were to become seriously ill and no longer able to earn a living, would your family be able to cope financially?
Critical Illness Insurance with IAE Insure
We strive to get the best possible Critical Illness Insurance policy for our clients.

Hear WHAT THEY HAVE TO SAY
---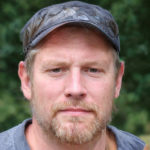 IAE Insure are thoroughly professional and know the insurance market inside out to get you the best available deal.
Great service! Excellent customer experience. I would highly recommend their life insurance service to anyone.
Process is painless and I honestly got a much better life insurance deal than expected. Highly recommended.
Everything was done fast and in an efficient way over email. The staff are friendly and will follow up with you.
Fabulous customer service, simply amazing! Thank you and keep up the excellent work.
Great value for money and cost effectiveness with the options given. The after sales follow-up is appreciated.
What is Critical Illness Insurance?
Critical Illness Insurance or cover is a form of insurance that pays out a lump sum if you are diagnosed with an illness or medical condition specified in the terms of the policy. You can spend the money how you wish, so you can use it to clear debts, pay medical bills or adapt your home to your particular needs.
How does it work?
Critical illness cover pays out when you fall ill with a listed condition. So if you take out a 25-year policy with a sum insured of $200,000 only to develop cancer soon after, you would be able to claim the money. In effect, this type of policy offers a financial lifeline in times of family crisis.
What conditions does Critical Illness Insurance include?
The list of conditions varies between providers. Critical Illness Insurance often covers diseases such as Cancer, a Heart Attack or Heart Failure, Alzheimer's Disease, Parkinson's Disease, Stroke, Deafness, Kidney or Liver Failure and many more.
Arrange a callback
ARRANGE A FREE CALL BACK
We are happy to answer any questions you have and to discuss all the options available to you. Please enter your details below and we'll be in touch at your specified date & time, if possible.
---
"*" indicates required fields
FREQUENTLY ASKED QUESTIONS
Ready to get Critical Illness Insurance?
Protect what matters most to you.
Start your free no-obligation quote now.
LET'S GET STARTED