Golden Visa Medical Insurance from IAE Insure
IAE Insure is a leading Insurance broker, providing Medical Insurance for over 20 years.
INSURANCE EXPERTS
Golden Visa Medical Insurance tailored to your exact requirements for you or your family.
Learn more
INTERNATIONAL PROVIDERS
We work with over 40 Local, Regional and International insurance providers in the United Arab Emirates.
Request a callback
TALK TO IAE INSURE
Learn how we offer a wide range of options to meet all your Health Insurance needs.
Start Your Quote
Insurance for UAE Golden Visa Applicants
Make sure you have the right cover for your Golden Visa needs.
IAE Insure has over 20 years of providing Insurance for Expats and Foreign Nationals.
Tailored plans to meet your specific requirements
Plans to suit age and requirement needs
Full support and service of your chosen policy
Insurance available for UAE Golden Visa applicants
Available for Golden Visa requirements in Dubai & Abu Dhabi
Immediate access to hospitals, medical centres, specialists & clinics
Feel free to come and meet with us to discuss your needs
Get in touch with us today.
UAE Golden Residence Permit
The Golden Visa, or Golden Residence Permit is a long-term residence visa option, enabling foreign nationals to live, work and study in United Arab Emirates without the need for a national sponsor. If your business is on the UAE's mainland you can retain 100 percent ownership of it.
Golden Visa Insurance from IAE Insure
As a leading Insurance broker with over 20 years standing in the UAE, we offer a wide range of options to meet all your health insurance needs and to ensure the criteria to fulfil health insurance requirements in the UAE are met.
IAE Insure provides insurance for UAE golden visa applicants who require health insurance coverage.
Over the last 20 years we have worked with many UAE residents and expats to ensure they have the right level of cover to access all healthcare services as and when required.
Who can apply for the Golden Visa?
Recent changes mean more people are eligible to apply for the UAE Residence and Entry scheme. No matter what your requirements are IAE Insure has a policy which is suitable for your needs
The Golden Visa Insurance is available for Golden Visa applicants and their dependents who do not have an existing health insurance coverage.
The medical insurance plans are for one year and need to renewed on a yearly basis.
Get peace of mind Health Insurance to keep your medical costs low. Get a free quote today.
Speak with a fully qualified expert adviser today!
We can help you identify the right policy for your needs.
Get a quote now
Find the right Insurance Policy with IAE Insure
Working with leading providers we obtain the best possible Insurance policies for our clients.
VIEW WHAT OUR CLIENTS HAVE SAID ABOUT OUR SERVICE
---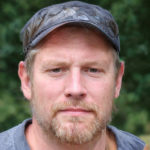 IAE Insure are thoroughly professional and know the insurance market inside out to get you the best available deal.
Great service! Excellent customer experience. I would highly recommend their insurance service to anyone.
The process is painless and I honestly got a much better Group Medical Insurance policy than expected. Highly recommended.
Everything was done fast and in an efficient way over email. The staff are friendly and will follow up with you.
Fabulous customer service, simply amazing! Thank you and keep up the excellent work.
Great value for money and cost effectiveness with the options given. The after sales follow-up is appreciated.
Start your free quote here
Speak with one of our experts if you have any questions, or if you're not sure which plan best suits you.
Our team would be delighted to guide you through all of your options and choices.