Group Life Insurance
IAE Insure specialise in tailoring Group Life plans that cater for your company's exact needs.
We can offer you policies that include:
UNDERSTANDING GROUP LIFE INSURANCE
You can access Group Life as a standalone insurance, or as part of a broader employee benefits package.
A Group Life Insurance policy can be one of the best things you do for your employees. It shows that you care for them and their families, and it can lead to an overall feeling of goodwill in the workplace and effectively improve retention.
Our expertly designed Group Life Insurance plans balances cost with cover to ensure that budget limitations are respected without sacrificing employee benefits, including the protection and insurance coverage extended to their loved ones.
Whether you're a large corporation, an SME or a bank, operating anywhere in the UAE, we've got a custom solution for every scope and scale.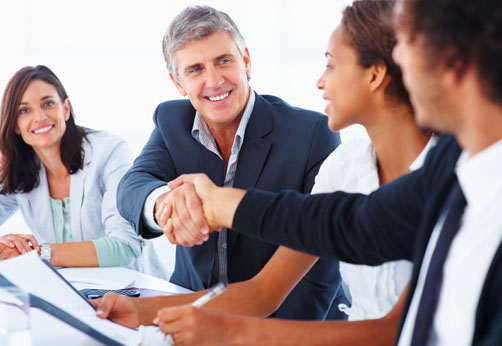 Benefits of Group L
ife Insurance
In a competitive employment market, you need to stand out from the crowd.
Employee benefits such as Life Insurance could help to attract and retain the best people for your business. With Life Insurance they'll be able to go about their daily business with total peace of mind.
Provides financial security for your employee's family
Helps you attract and retain the best employees
Shows how much you value your employees
Covers your employees on holiday or sick leave
Makes your employees feel highly valued
Most insured schemes provide free cover levels
WHY CHOOSE GROUP LIFE INSURANCE WITH IAE INSURE?
We work with the leading Insurance providers in the UAE, allowing us to tailor the best policy for your needs.
Very good insurance and investment policy. Thanks Mustafa
Great job IAE Insure. Despite of my pre-existing condition the insurance adviser was extremely helpful and knowledgeable. He took me patiently through the entire process of Medicals and got my case issued very smoothly which my previous adviser couldn't manage to do it.
kathy crossman
25/02/2021
Excellent service with helping my company with their group life and disability policy. We will contact you regarding our group medical.
Excellent service , and great value policy
malcolm thomson
20/01/2021
I wanted to work with a professional company for my insurance needs. This was the only company willing to meet with me face to face and provide a solution for my requirements in a timely manner. Thanks Ian.
IAE Insure helped me make the right decision with getting my life insurance by educating me with the options I had based on my budget. Very professional and great to do business with. Highly recommended!
Was looking for a company that only did Life Insurance and Critical illness. They actually listened to what I wanted and provided me a policy ideal for my needs. A lot better than other companies that simply try and sell you everything else! Thank you all at IAE insure for giving me a peace of mind policy.
IAE Insure offered me the cover I needed for my budget. I can't argue with what they offered me and I think that it is outstanding. I like knowing that my family will be taken care of. IAE is very transparent about the coverage and I know what to expect with them. My customer experience has always been a pleasant one as well. 5 stars from me xx
Fantastic service. From when I made initial contact with them, IAE were very professional and very thorough at all times but friendly and approachable too. I'm just so happy that myself and my family are now covered. Highly recommended.
I have a very good experience with IAE overall. They are very professional and do their job well and would recommend them to everyone. They are very kind and respectful and they care a great deal about their customers and their needs. I love the quality of customer service that they provide.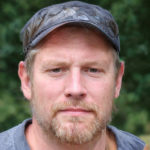 IAE Insure are thoroughly professional and know the insurance market inside out to get you the best available deal.
Great service! Excellent customer experience. I would highly recommend their life insurance service to anyone.
Process is painless and I honestly got a much better life insurance deal than expected. Highly recommended.
Everything was done fast and in an efficient way over email. The staff are friendly and will follow up with you.
Fabulous customer service, simply amazing! Thank you and keep up the excellent work.
Great value for money and cost effectiveness with the options given. The after sales follow-up is appreciated.
Speak with a fully qualified Insurance adviser
Our expert advisers work with the best underwriters and can understand your desired requirements translating them into the best policy for you.
Once we have all the relevant information, we can provide you with a free no-obligation quote from our internationally renowned Insurance providers.
Arrange a call back, at a time that suits you!
We are happy to answer any questions you have and to discuss all the options available to you.
Arrange a callback
ARRANGE A FREE CALL BACK
We are happy to answer any questions you have and to discuss all the options available to you. Please enter your details below and we'll be in touch at your specified date & time, if possible.
---
"*" indicates required fields
FREQUENTLY ASKED QUESTIONS
Is Group Life Insurance compulsory for employers?
Group Life Insurance is not a compulsory benefit and is the employer's decision if they want to provide this benefit.
When employers have agreed to provide life insurance as part of their staff's employment contract, they will certainly be contractually liable for any claim payments even without a policy a policy in place.
If an employer decides to remove group life insurance (due to financial difficulties etc.) it can understandably be tricky to manage with employees, especially, if this benefit has been agreed as part of their employment contract.
Will Group Life Insurance cover employees during work and holiday's while overseas?
When arranging a Group Life scheme, all overseas business travel must be disclosed. Insurers will then usually cover any business travel with an extra cost applied) except from countries where travel is advised against by the FCO (Foreign and Commonwealth Office).
If staff are travelling to locations for business, where travel is advised against by the FCO, it will be excluded under the policy, or terms not offered if regular travel to dangerous regions etc.
Any travel staff make for holidays is automatically covered, even when travelling against FCO advice.