Find the right Group Medical Insurance policy with IAE Insure
We work with the leading Group Medical Insurance providers in the UAE to tailor the right policy for your needs.
WHAT IS GROUP MEDICAL INSURANCE?
Group Medical Insurance enables employers to provide Medical Insurance coverage for their employees.
Learn more
SPEAK WITH AN EXPERT
Our fully qualified Group Medical Insurance advisers can provide you with free no-obligation advice to help identify the right policy for your company's financial needs.
Request a callback
GET A FREE QUOTE
IAE Insure can provide you with free no-obligation quotes from our internationally renowned Medical Insurance providers who can work with businesses within the UAE.
Start Your Quote
Benefits of Group Medical
 Insurance
Make sure your employees feel valued with the best Group Medical Insurance policy.
Employee benefits can help to attract and retain the best people for your business.
With IAE Group Medical Insurance they'll be able to go about their daily business with total peace of mind.
Tailor plans with varied levels of cover to fit your company's requirements
Able to insure employees not residing in the UAE/GCC
Immediate access to hospitals, medical centres, specialists and clinics
Best policies help you attract and retain the best employees
Small and large member groups starting with 2 members
Full support and service of existing policies with no interruption
Discuss your Group Medical Insurance needs with IAE Insure
Why not discuss your company's Medical Insurance requirements now?
Feel free to meet with us and see how we work.
What is Group Medical Insurance?
Group Medical Insurance is an employer policy that gives employees access to healthcare both within the UAE and while they travel or work outside the UAE and GCC.
IAE Insure offers Group Medical Insurance plans which are flexible and allow a choice of coverage dependent on your required needs. From cost-efficient basic packages to completely tailored and comprehensive policies, IAE Insure will support and guide you to identify the right plan for your needs.
This type of policy typically provides health insurance coverage to its members at a lower cost, since the risk to health insurers is spread across all of the members of the plan.
Why you need Group Medical Insurance
To comply with the requirements of Abu Dhabi & Dubai Health Authority product and regulation guidelines, IAE Insure offers innovative protection policies that are geared towards your group's needs.
Our policies can include a comprehensive bespoke range of additional benefits to suit any budget. The key objective is to ensure top of the range services for your employees and their families.
Group Medical Insurance can include:
Access to healthcare both within the UAE and traveling or working outside the UAE and GCC

Coverage for family members

Coverage for pre-existing conditions

Inpatient and outpatient services

No waiting period

Direct billing
Speak with a fully qualified expert adviser today!
We can help you identify the right policy for your financial needs.
Get a quote
Find the right Group Medical Insurance with IAE Insure
Working with leading providers we obtain the best possible Group Medical Insurance policies for our clients.
VIEW WHAT OUR CLIENTS HAVE SAID ABOUT OUR SERVICE
---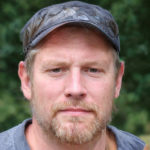 IAE Insure are thoroughly professional and know the insurance market inside out to get you the best available deal.
Great service! Excellent customer experience. I would highly recommend their insurance service to anyone.
Process is painless and I honestly got a much better life insurance deal than expected. Highly recommended.
Everything was done fast and in an efficient way over email. The staff are friendly and will follow up with you.
Fabulous customer service, simply amazing! Thank you and keep up the excellent work.
Great value for money and cost effectiveness with the options given. The after sales follow-up is appreciated.
Get your free quote now
Talk with one of our experts if you have any questions, or if you're not sure which plan best suits your employees. Our team would be delighted to guide you through all of your options and choices.
UAE INSURANCE News
Keep up to date with the latest news on everything insurance related from around the UAE.
READ MORE
What is the Process of Applying for Health Insurance for Golden Visa Holders? The following simple steps can be followed [...]
CONTINUE READING