critical illness Insurance
PROTECT YOUR FAMILY'S FUTURE
If you were to become seriously ill, would your family be able to cope financially?
Critical Illness Insurance pays out an assured sum in the event that you are diagnosed with a specified illness during the term of the policy. We can identify the best deal for your personal circumstances and needs.
Call us on +971 4 396 1878 or use the button below to get a free no-obligation quote.
Get a free quote
Get your FREE no-obligation Insurance Quote!
Please enter your contact details below to start your free quote.
---
"*" indicates required fields
What is Critical Illness Insurance?
Critical illness cover pays out when you fall ill with a listed condition. So if you take out a 25-year policy with a sum insured of $200,000 only to develop cancer soon after, you would be able to claim the money. In effect, this type of policy offers a financial lifeline in times of family crisis.
You can spend the money however you wish. You could use it to clear debts, pay medical costs or bills, or adapt your home to your particular needs.
Which illnesses or conditions are covered?
The list of conditions varies between providers. Critical Illness Insurance often covers diseases such as:
Cancer, a Heart Attack or Heart Failure, Alzheimer's Disease, Parkinson's Disease, Stroke, Deafness, Kidney or Liver Failure and many more.
Give yourself the best chance to recover from these major traumatic events and minimise the financial disruption to you and your family.
Do I need Critical Illness Insurance?
The need for critical illness insurance has increased in line with life expectancy. The longer we live, the more likely we are to battle illness, and this means incurring increased expenses that can seriously deplete your personal savings quickly.
If you answer 'no' to any of the following questions, you should consider arranging a protection plan that can help if your circumstances should change.
Would your employer support you financially if you were being treated for a serious illness?

Would your loved ones be able to financially maintain their lifestyle if you were unable to work?

Could you cover your monthly outgoings such as rent, a mortgage or car payments if you became seriously ill and unable to earn a living?

Would your children be able to fully complete their education if you we unable to help fund it?
Get a free quote
Are there other options to consider?
Yes, quite a few in fact. Let's take a look.
You can get a Joint Policy by including your spouse or partner when creating your policy.

You can opt to include Term Life Insurance, so that you'll receive a pay-out if you were to pass away during the term of the policy.

You can opt to include Total & Permanent Disability Benefit (TPD), so that you'll receive a pay-out on the diagnosis of a total and permanent disability.
Get a free quote
What about Whole Life Insurance?
Whole Life Insurance offers coverage for the full lifetime of the insured. Premiums go toward both maintaining the policy's death benefit and allowing the policy to build a cash value at a guaranteed rate.
The policy owner can borrow funds against that cash value or, in some instances, withdraw cash from it outright to help meet needs such as paying for a child's college education or covering medical expenses.
IAE INSURE can help you choose the level of cover suited for your personal circumstances and needs.
Get a free quote
Why get Insurance through IAE INSURE?
We'll find the right policy for your needs
We work with the leading Insurance providers and underwriters in the UAE so that we can tailor the best policy for your unique circumstances and needs.
Request a free no-obligation call back
Our fully qualified and highly experienced Life Insurance advisers are always happy to provide a free no-obligation quote and their expert advice.
Speak with us at a time that suits you.
Request a call back
REQUEST A FREE CALL BACK
Choose a date and time for a free call back to discuss your Insurance needs. Please enter your details below and we'll be in touch as soon as possible.
---
"*" indicates required fields
Hear from our recent customers: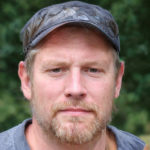 IAE Insure are thoroughly professional and know the insurance market inside out to get you the best available deal.
Great service! Excellent customer experience. I would highly recommend their life insurance service to anyone.
Process is painless and I honestly got a much better life insurance deal than expected. Highly recommended.
Everything was done fast and in an efficient way over email. The staff are friendly and will follow up with you.
IAE Insure provided fabulous customer service, simply amazing! Thank you and keep up the excellent work.
Great value for money and cost effectiveness with the options given. The after sales follow-up is appreciated.
What do I need to get a free quote?
To get a free no-obligation Insurance quote, you'll need to provide us with a few details, including:
Date of birth

Lifestyle habits, including whether you smoke

The type of policy you want

How long you want the cover for

How much cover you want
Call us on +971 4 396 1878 or use the button below to get a free no-obligation Insurance quote.
Get a free quote
Ready to get a free Critical Illness Insurance quote?
Protect what matters most to you. Get your free no-obligation quote now.
LET'S GET STARTED