JUMBO Insurance
PROTECT YOUR FAMILY'S FUTURE
Jumbo Insurance typically has a face value between $1 million to $150 million.
Jumbo Insurance is a bespoke Universal Life Insurance solution designed for High Net Worth Individuals. It offers the flexibility and choice to meet with their many financial needs and objectives.
Call us on +971 4 396 1878 or use the button below to get a free no-obligation Jumbo Insurance quote.
Get a free quote
Get your FREE no-obligation Insurance Quote!
Please enter your contact details below to start your free quote.
---
"*" indicates required fields
What is Jumbo Insurance?
Jumbo Life Insurance can be used to facilitate a plan for wealth and business succession. It can be at the core of a comprehensive strategy to meet the complex multi-generational needs of international, Ultra High-Net-Worth Individuals and High-Net-Worth families.
From a Life Protection point of view the more assets you have, the greater the need to maintain, preserve and protect your assets in order for your family and loved ones to benefit from your legacy.
How does it work?
Beyond standard death benefit protection, Jumbo Insurance provides cash accumulation opportunities allowing the accumulation of strong guarantees to help meet global estate and legacy planning needs.
The sum assured can be from $1m to $200m and is available to residents in over 150 countries with flexible premium payments. A Jumbo Insurance policy allows for the change of beneficiaries and can even be pledged as collateral.
Can the policy serve as an investment?
A Jumbo Insurance policy is an excellent investment option to consider for High-Net-Worth Individuals. Not only do you get lifelong Life Insurance cover, but you can also make a return on the premiums invested.
The policy can act as an investment vehicle and provide an encashment value if the policy holder decides to terminate the policy prior to death. The encashment value is determined by the investment returns made on the premium and any termination fees applied. The premium can be paid as a single up-front lump sum, or through a series of payments.
Get help finding the right Jumbo policy
Sometimes a Jumbo Insurance policy needs to be underwritten by more than one insurance company, since insuring a single individual for so much money is more risk than most insurance companies can take on.
IAE Insure can help you to find the right underwriters and policy to suit your needs and circumstances.
Get a free quote
What policy options are available?
Structure a Jumbo Insurance policy to meet your unique requirements. You can include:
Estate, Capital Gains & Inheritance Tax Payments
Cash To Transfer A Business Interest
Get a free quote
Jumbo insurance offers lifelong protection & coverage
Flexible premium choices for high net worth individuals
Choice of how the policy cash value is invested and grows
The Cash value can grow according to the performance of the portfolio
Jumbo Insurance can also be arranged with bank financing.
Why get Insurance through IAE INSURE?
We'll find the right policy for your needs
We work with the leading Insurance providers and underwriters in the UAE so that we can tailor the best policy for your unique circumstances and needs.
Request a free no-obligation call back
Our fully qualified and highly experienced Life Insurance advisers are always happy to provide a free no-obligation quote and their expert advice.
Speak with us at a time that suits you.
Request a call back
REQUEST A FREE CALL BACK
Choose a date and time for a free call back to discuss your Insurance needs. Please enter your details below and we'll be in touch as soon as possible.
---
"*" indicates required fields
Hear from our recent customers: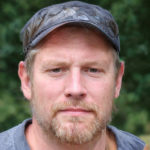 IAE Insure are thoroughly professional and know the insurance market inside out to get you the best available deal.
Great service! Excellent customer experience. I would highly recommend their life insurance service to anyone.
Process is painless and I honestly got a much better life insurance deal than expected. Highly recommended.
Everything was done fast and in an efficient way over email. The staff are friendly and will follow up with you.
IAE Insure provided fabulous customer service, simply amazing! Thank you and keep up the excellent work.
Great value for money and cost effectiveness with the options given. The after sales follow-up is appreciated.
What do I need to get a free quote?
To get a free no-obligation Insurance quote, you'll need to provide us with a few details, including:
Date of birth

Lifestyle habits, including whether you smoke

The type of policy you want

How long you want the cover for

How much cover you want
Call us on +971 4 396 1878 or use the button below to get a free no-obligation Insurance quote.
Get a free quote
Ready to get a free Jumbo Insurance quote?
Protect what matters most to you. Get your free no-obligation quote now.
LET'S GET STARTED