Kidnap and Ransom Insurance (K&R)
Protection for individuals OR Companies
Get Kidnap and Ransom Insurance on a highly confidential and secure basis.
Kidnap and Ransom Insurance helps protect against a variety of security risks such as threats and extortion against people, property or information. We can identify the best deal for your circumstances and needs.
Call us on +971 4 396 1878 or use the button below to get a free no-obligation quote.
Get a free quote
Get your FREE no-obligation Insurance Quote!
Please enter your contact details below to start your free quote.
---
"*" indicates required fields
What is Kidnap & Ransom Insurance?
Kidnap and Ransom Insurance can be tailored for a wide range of companies or individuals operating in 'high-risk' locations such as war-zones and countries suffering from political or social unrest.
Data shows that kidnappers are becoming more organised and sophisticated year on year due to the substantial funds available when picking the right target. Unfortunately very few kidnap victims are rescued or released without a ransom being paid out. Therefore it's important to have protection in place.
Policies come with a global 24/7 incident response hotline, ensuring fast and reliable support from your pre-selected security consultant.
Why should I get K&R Insurance?
Today's ever expanding global economy can sometimes take you to workplaces which are recovering from war or are politically sensitive. Even safe havens are not always immune to the risk of kidnap and ransom.
By insuring against the risk of kidnapping, especially if you or your family are a high target due to your work or status, you can have some peace of mind knowing that you are covered for all associated costs incurred both during and after any kidnap or ransom event.
The financial impact of a crisis can be severe on any individual or family. As a result you should consider speaking with IAE Insure to understand why Kidnap and Ransom Insurance might be suitable for you.
Who is Kidnap and Ransom Insurance Insurance suited for?
Kidnap and Ransom Insurance is for anyone with overseas exposure, travel or with permanent operations in countries with a medium to high exposure of kidnapping or extortion, including:
High-net-worth individuals and families
Manufacturers and construction companies
Leisure, hotels and entertainment industries
Media and technology companies
Professional service companies
Retailers and wholesalers
Sports teams and organisations
Aviation & Maritime Companies
Get a free quote
Are there other Life Protection options?
Yes, quite a few in fact. Let's take a look.
You can opt to include Term Life Insurance, so that you'll receive a pay-out if you were to pass away during the term of the policy.

You can opt to include Critical Illness Insurance, so that you'll receive a pay-out on the diagnosis of a severe ailment or medical condition such as cancer, heart attack or stroke.

You can opt to include Total & Permanent Disability Benefit (TPD), so that you'll receive a pay-out on the diagnosis of a total and permanent disability.
Get a free quote
What about Whole Life Insurance?
Whole Life Insurance offers coverage for the full lifetime of the insured. Premiums go toward both maintaining the policy's death benefit and allowing the policy to build a cash value at a guaranteed rate.
The policy owner can borrow funds against that cash value or, in some instances, withdraw cash from it outright to help meet needs such as paying for a child's college education or covering medical expenses.
IAE INSURE can help you choose the level of cover suited for your personal circumstances and needs.
Get a free quote
Why get Insurance through IAE INSURE?
We'll find the right policy for your needs
We work with the leading Insurance providers and underwriters in the UAE so that we can tailor the best policy for your unique circumstances and needs.
Request a free no-obligation call back
Our fully qualified and highly experienced Life Protection advisers are always happy to provide a free no-obligation quote and their expert advice.
Speak with us at a time that suits you.
Request a call back
REQUEST A FREE CALL BACK
Choose a date and time for a free call back to discuss your Insurance needs. Please enter your details below and we'll be in touch as soon as possible.
---
"*" indicates required fields
Hear from our recent customers: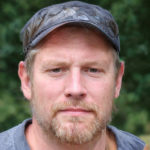 IAE Insure are thoroughly professional and know the insurance market inside out to get you the best available deal.
Great service! Excellent customer experience. I would highly recommend their life insurance service to anyone.
Process is painless and I honestly got a much better life insurance deal than expected. Highly recommended.
Everything was done fast and in an efficient way over email. The staff are friendly and will follow up with you.
IAE Insure provided fabulous customer service, simply amazing! Thank you and keep up the excellent work.
Great value for money and cost effectiveness with the options given. The after sales follow-up is appreciated.
What do I need to get a free quote?
To get a free no-obligation Insurance quote, you'll need to provide us with a few details, including:
Date of birth

The type of policy you want

How long you want the cover for

How much cover you want
Call us on +971 4 396 1878 or use the button below to get a free no-obligation Insurance quote.
Get a free quote
Frequently Asked Questions (FAQ)
Is it illegal to insure against kidnap and ransom?
No, it's not illegal to purchase a kidnap and ransom insurance policy. As highlighted above, the policy provides many benefits in addition to reimbursement of ransoms.
However, there are serious legal matters to consider and by having a Response Consultant acting on your behalf (as provided by the policy) you can be sure that you will be acting within the law.
It is illegal for insurers to reimburse ransom payments to known terrorists (i.e. organisations or individuals on designated UK lists).
What precautions should I take with K&R?
Standard precautions you should make include:
Conducting risk assessment prior to travel
Keeping up to date with Foreign Office advice
Registering with relevant Embassies overseas
Reviewing necessary safety precautions specific to the environment
Limiting the publication / knowledge of your travel plans
What does K&R insurance cover?
A basic K&R policy typically covers ransom payment, loss of income, interest on bank loans, and medical care. Many policies also cover the costs of business interruption, consultants for crisis management, support services, and even public relations expenses for companies. In addition, a policy purchased by an employer covers lawsuits against the company by the employee who was kidnapped.
Some K&R policies also pick up the tab for losses due to injuries, related cosmetic surgery expenses, time off work after release, travel expenses, and reward money paid to informants. Damages due to extortion, terrorism, and wrongful detention can be covered too. In a worst-case scenario, funeral expenses may also be covered by kidnap and ransom insurance.
Ready to get a free Kidnap and Ransom Insurance quote?
Protect what matters most to you. Get your free no-obligation quote now.
LET'S GET STARTED