Whole Life Insurance
Plan wisely. Protect your loved ones.
No Obligation Free Whole Life Insurance Quotes & Advice
Get a free quote
Whole Life Insurance
Protect your loved ones.
Free, No-Obligation Whole Life Insurance Quotes & Advice
Get a free quote
IAE Insure helps you find the right Whole Life Insurance policy
We work with the leading Life Insurance providers in the UAE to tailor the right policy for your needs.
WHAT IS LIFE INSURANCE?
Life Insurance is a straightforward way to provide your family or loved ones a financial safety net should you die during your policy term.
Learn more
SPEAK WITH AN EXPERT
Our fully qualified Life Insurance advisers provide free no-obligation advice to help identify the right policy for your financial needs.
Request a callback
GET A FREE QUOTE
We can provide you with a free no obligation quote from our internationally renowned Life Insurance providers.
Start Your Quote
Benefits of Whole L
ife Insurance
Whole Life Insurance offers several advantages not available from any other financial instrument.
Usually contains an investment element
Provides increased cash value over time
Flexibility to increase or decrease cover
Provides financial security for your loved ones
Can be put towards unpaid debts such as a mortgage
Most of all, it can give you peace of mind
Why get Whole Life Insurance?
A Whole of Life Insurance policy is ideal for estate planning for those individuals who may have potential inheritance tax liabilities and wish to plan and protect their estate from large taxation upon death.
These cover the same levels of protection as a term and decreasing term insurance but guarantees cover is in place for life. Premiums that are paid build up an investment element allowing a policy cash value in later years.
Payment options are available with added flexibility to increase or decrease cover to adapt to your personal circumstances (subject to T&C).
We insure our cars and homes in case the worst should happen, but many people do not insure the most valuable thing of all – their lives
---
How would your loved ones cope if we were no longer around?
The death of someone close is going to come with its own difficult challenges, and it's important that in a period of mourning and loss, life is able to continue as comfortably as possible. No longer being able to meet your financial commitments – such as mortgage repayments, rent, childcare fees and more – can mean that those left behind are severely impacted. That needn't be the case.
Whatever the stage you are at in your life, there is always a need to protect and save for the future
Some people may start to consider Life Insurance as they are nearing the end of their working lives to provide a legacy for those they love, or at least ensure that the people closest to them don't have financial worries.
Young people may also see the advantages of buying Life Insurance policies too. Whether they have started a family, bought a house, reached a milestone birthday or started to think more seriously about life beyond their thirties, many more young people are seeing the benefits of Life Insurance.
Whole Life Insurance with IAE Insure
We strive to get the best possible Life Insurance policy for our clients.

Hear WHAT THEY HAVE TO SAY
---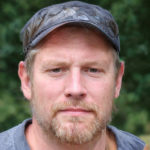 IAE Insure are thoroughly professional and know the insurance market inside out to get you the best available deal.
Great service! Excellent customer experience. I would highly recommend their life insurance service to anyone.
Process is painless and I honestly got a much better life insurance deal than expected. Highly recommended.
Everything was done fast and in an efficient way over email. The staff are friendly and will follow up with you.
Fabulous customer service, simply amazing! Thank you and keep up the excellent work.
Great value for money and cost effectiveness with the options given. The after sales follow-up is appreciated.
What is Life Insurance?
Life Insurance is a type of insurance policy that can give protection to your dependants if you pass away. The cost of your policy will depend on several factors including your age, health, lifestyle and chosen provider.
Why should I get Life Insurance?
Life insurance gives you peace of mind that any financial commitments you have will be covered should you die during the term of the policy.
It can cover costs
This could include your mortgage/rental payments, childcare costs, funeral expenses and more.
It can pay off debt
The cover could be used to help pay off an interest-only mortgage, outstanding bills and other debt.
Arrange a callback
ARRANGE A FREE CALL BACK
We are happy to answer any questions you have and to discuss all the options available to you. Please enter your details below and we'll be in touch at your specified date & time, if possible.
---
"*" indicates required fields
FREQUENTLY ASKED QUESTIONS
Ready to get Life Insurance?
Protect what matters most to you.
Start your free no-obligation quote now.
LET'S GET STARTED